Caitlin asks her best friend Cyn to flirt with her boyfriend October, to see if he'll flirt back, and whether or not he's faithful. You guessed it, he's not! But wait, neither is Cyn. She and October begin a steamy affair and must figure out a way to confess their betrayal to Caitlin, but it won't be easy, because Cyn has fallen madly in love with October. Although October appears to be "All That" on the outside, he has some deep, dark, deadly secrets that will come back to haunt Cyn. What happens in the end will make your mouth drop & your heart skip a beat! We must warn you though, this is a very Steamy and Graphic affair, so only order if you think you can handle the action!

Everyone here at Old School GoGo who's read this book, say what happens in the end is sick, twisted and unthinkable. We all agree it's one of the best, if not the best book we have ever read. We feel a movie should be made based on this book. Oh, and by the way the author has to be a little twisted to even think of this story, especially the ending!

Click Here, or on either image below to purchase any book of Juan Scott today. They will absolutely blow your mind!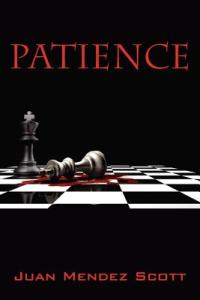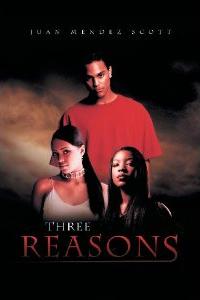 Trusting October Reviews

This erotic thriller was grim, powerful and extremely hard to shake. It left me wanting more from October and Catlin. A hard lesson in playing mind games.
Shawn Bolden, VA


Named after one of the lead characters in this abrasive masterpiece, this hyper sexual thriller grabs you the minute you read the first page for a spine-tingling, suspenseful ride. My book club loved it. True, some friends aren't worth trusting. But some friends aren't worth playing games with either!
Erica


Scott has mastered the essentials of thrilling us with the meanest twist I've ever seen in my life. I could not put this book down the minute I started reading it. Learn from Cyn, a friend who you obviously can't trust. Learn from Catlin, the friend you don't stab in the back. And learn from October, a man that can be the man of your dreams, or the man of your worst nightmares. The sex is super charged up. And characters fall in love, become obsessed, have their hearts broken, and then they find themselves going homicidal. Ladies out there, and men too, Caitlin and October will be looking for you to play with them. So beware!!!!
Rob


Raunchy but suspenseful, Juan Mendez Scott's first novel opens the voices of those who have had games played on them in relationships. This thriller also shares DNA with the creepy, haunting stories of early Hitchcock. Right from the beginning, the story takes off on the art of the mind game. Seductive and brilliantly sequenced, October serves up sex and thrills that's hard to mix. Hint, hint, the ending is a choker?
Chuck


With Juan Mendez Scott's first novel, he has crafted a ghostly, African-American gothic thriller. The story was sexy, pretty and creepy all rolled into one. The teasing of Cyn and October's flirting was an excellent lead into the actual story, the frightening thought of a good friend playing games with your head. Scott's next novel will be long awaited, I assure you.
Shannon


Thrilling, gripping and sexually charged this novel left me with my mouth hanging open! I knew something was ill when Caitlin was crying over her previous best friend...when I read October's name in the same sentence, I thought he had something to do with it but the story became much more twisted and complex than I could comprehend!

A great read, I highly recommend and hope they do consider making a movie from it.
Amera, VA


Juan Mendez Scott has produced a suspenceful read guaranteed to keep the pages turning. Trusting October is a stand-alone thriller and has the added facet that everyone in this story is at risk to be ????????, especially with all the mind games these characters are playing on each other. There has got to be a sequel. Because on the very last page, it will tell you, that the ???? ????? will continue.
Erica, Washington DC


I just finished this book after going all over Dallas/ Fort Worth searching for it. This book was crazy...A very good read. Would be a good movie.
Shaunni, Plano, Texas


This story was well told and haunting and will stay with you long after you've read it. I think Kerri Washington would make a good Cyn. Cristina Millian would also make a very good Caitlin. But who could pull off October? I hear there is a sequel on the way. Can't wait to read it.
Tammy, Atlanta, Ga